Soon the weather will be shifting again. Instead of running home to shed as many clothing layers as possible and spend our free time enjoying the sunshine we will be rushing home from work to put on pjs and curl up under a blanket because its 4pm and dark already! I know, I know… don't remind you, right?!?
But hey, it's still hot out!! This past week has been in the high 80's (sometimes hitting 90) here in North East Ohio. So even though the month of September has us thinking about sweaters and pumpkin spice lattes, we still need to be dressing for the heat that is lingering around out there.
And I know, I know… when its 90 degrees outside the last thing on your mind is how you look. But wait!! It shouldn't be… because people can still SEE you and your subconscious still has you feeling so much better when you know you actually  gave a little effort. Right?? Right.
But no worries… it doesn't have to be hard to look good in the blazing heat!
Check out our top 10 Plus Size Looks for Late Summer!
Floral Skirts…  Whether you toss on an oversized tank and tie a cute little side knot in it or grab your favorite graphic tee , the floral summer skirt is an easy go-to piece when the weather has you wishing you could walk around in your birthday suit! ( It also pairs well with a "sloppy" sweater with a lil french tuck for the cooler fall days.) curvysense.com Floral Skirt  
2. Boho Tops… There's nothing breezier than the perfect boho top! Cute yet cool as a cucumber(…and perfect with skinny jeans and ankle boots for fall).
         3. Culottes … Yes, they are still a thing! And yes, you should totally wear them!
4. Embroidered Denim… Don't you love when a past trend comes back around?? Embroidered denim is one of my favorite things this season. Whether its an adorable jean skirt or cute cutoffs, the embroidered detail adds that million-dollar babe type feel.  
dillards.com Embroidered Denim
5. Sleeveless Button Down… Okay, so here is my second fav trend of the season (actually it might just be my first and most favorite!) A classic sleeveless button down top is ideal for almost any outfit! Tie it in front over top of a sundress or maxi, wear it buttoned all the way down with a pair of cute shorts or with a tank underneath and a pair of capris. (Also adorbs over a swimsuit and denim cutoffs or under a jean jacket on a chilly afternoon.)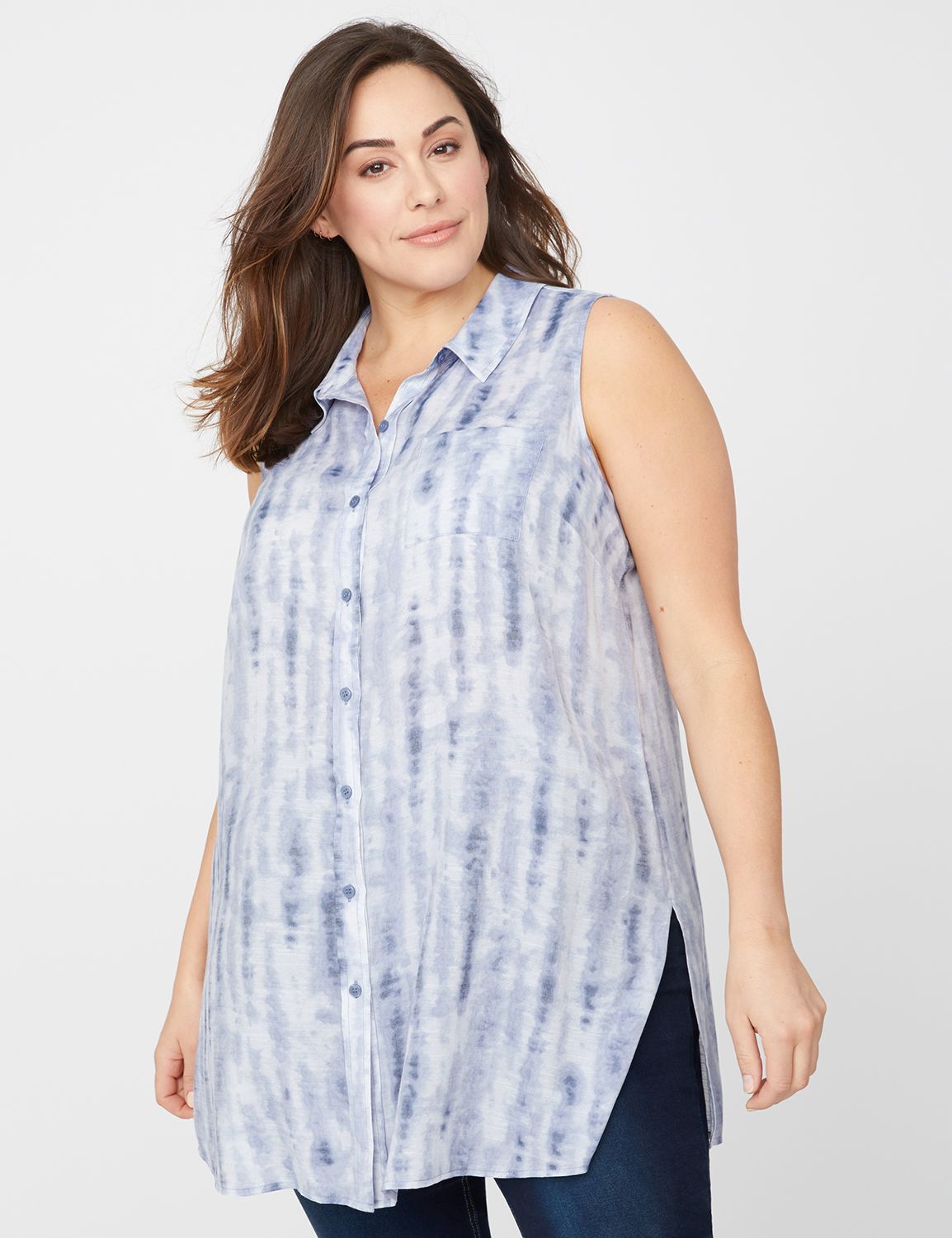 6. Off the Shoulder Top … Sexy yet classy, this is the perfect "easy to throw on" piece that still has you looking like you put in a ton of effort!
ashleystewart.com Off the Shoulder Top
7. Maxi Dress…  What's more comfy in the summer than a maxi dress? Ummm I can't think of a single thing! The maxi dress is basically a socially acceptable nightgown and I LOVE that so much!! (Plus all you need is a cardigan or denim jacket to take it into fall!)
8. Graphic Tee & Denim … A classic tee with a cute pic or saying and a pair of jeans (or jean shorts). Casual, comfy and works for any adventure you stumble upon during your fun summer (or fall) days.
charlotterusse.com Graphic Tee
9.  Cold Shoulder Top… when you need just a little hint of sexy because you want to feel like a #badass all day!
maurices.com Cold-Shoulder Top
10. A Sundress…  Now the sundress is my ultimate summer go-to. There is nothing easier than grabbing a sundress and flipflops and getting out the door in no time flat yet still getting compliments all day! It's a win-win in my book! (To transition the sundress into fall all you need is the classic denim jacket and a pair of cowboy boots. You won't believe the compliments coming your way!)
What are some of your favorite warm weather outfits?? I'd love to hear all about them in the comments!